January 24, 1936 – December 28, 2021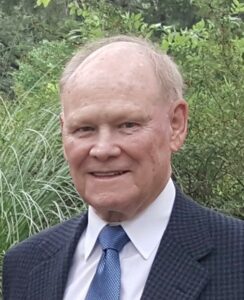 It is with profound sadness that we inform the readers of this blog of the passing of our Founder and long-time Chairman, Malcolm Monroe Turner on December 28, 2021. Malcolm was a driving force in the formation and success of Turner, Mason & Associates in January 1971 which later became Turner, Mason & Company. He led the firm for several decades and served as Chairman until his retirement in 2017.
Earlier last year, we celebrated the 50-year anniversary of the firm and acknowledged the contribution Malcolm made during his illustrious career. Malcolm was a high profile, cutting-edge pioneer in the petroleum industry for several decades. His technical and business brilliance led to numerous successful ventures, acquisitions, sales and projects involving U.S. and international assets and companies. He served as mentor to scores of Turner, Mason employees, clients and industry colleagues.  He will be missed! 
A memorial service open to family and friends is scheduled for 10:30am Saturday, January 22, at Highland Park United Methodist Church (Chapel), 3300 Mockingbird Lane, Dallas, Texas.
Click here to view Malcolm's Obituary prepared by his family.