The global renewable fuels market continues to experience tremendous growth, driven by state and country mandates (e.g., U.S. federal RFS, MN Biodiesel blending requirements, California LCFS, etc.). This growth has spurred development of renewable fuels producing facilities across the world as companies respond to opportunities created by these regulatory requirements. The renewable fuels growth, especially in the area of diesel, has also introduced various feedstock sourcing options available to processors such as soybean oil, canola oil, used cooking oil and the like, to produce renewable diesel and biodiesel. While companies have been scaling back capex spending over the years in traditional refinery and other petroleum-linked projects, most recently in the wake of COVID-19, investments continue to proceed in the renewable fuels space as the industry prepares for a lower carbon future.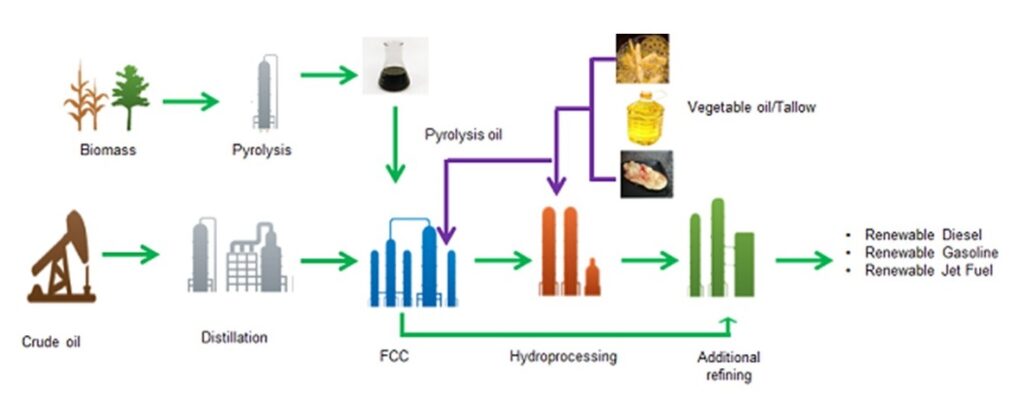 How can Turner, Mason & Company Help You and Your Organization?
Assess prospects for co-processing of renewable diesel feedstocks

Evaluate prospective biomass and other feedstocks available to produce renewable diesel, including supply sources, logistics and market pricing

Assess commercially available technology options for processing feedstocks and converting to renewable diesel production

Provide assessment of technical requirements for process unit selection and co-processing

Conduct due diligence reviews, including site visits, of renewable diesel facilities
Exemplary Engagements on Renewable Fuels
Played an active role in completing the FEED and commercial contracts for a Renewable Diesel plant slated to commence operations in 2021

Participated in the technology selection for a large renewable diesel plant for a Rocky Mountain refiner

Performed several due diligence reviews for refiners, various renewable fuel suppliers, and biodiesel producers

Provided assistance to register biodiesel plants in France, Netherlands, and Argentina with the EPA and third-party engineering review required by regulations

Participated in an economic compliance assessment for a greenfield biodiesel processing facility for Midwest refiner

Engaged by a U.S. Airliner to define the regulatory requirements for receiving sustainable aviation fuel for blending with petroleum-based aviation fuel at a West Coast airport facility

Evaluated the validity of renewable fuel identification numbers that were purchased by a biofuels producer

Presented an assessment of the processes, economics, and likelihood for co-processing renewable fuels in petroleum refineries to a government agency

Provided staff training and development of manuals for renewable fuels compliance regulations
| | |
| --- | --- |
| Related Blogs | |
Contact Us
Turner, Mason & Company has been active in the renewable diesel market for the past 10 years through single and multi-client engagements including due diligence of renewable diesel facilities. Our team is working with clients to assess renewable diesel market opportunities created by the various blending mandates, through market research offering and consulting services aimed at analyzing future supply and demand of renewable diesel, quality and sustainability of feedstock supply, and the economics driving existing plant conversions and new builds.  For more information about our renewable diesel market research or for any specific renewable fuels consulting engagements, please send us an email at contact@turnermason.com or give us a call at 214-754-0898.